Publish Layouts at a chosen time in v2.1!
2.1 gives Users even more control with displaying content by introducing a Publish Date for Layouts.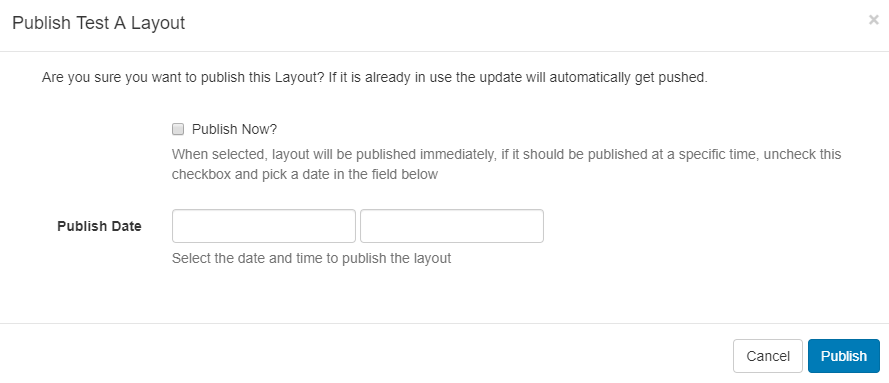 By setting a Publish Date, Users can decide when they want their Layout to be pushed to Players to update within their schedules.
Once a Layout has been created/edited ready for displaying at a future date, click to Publish...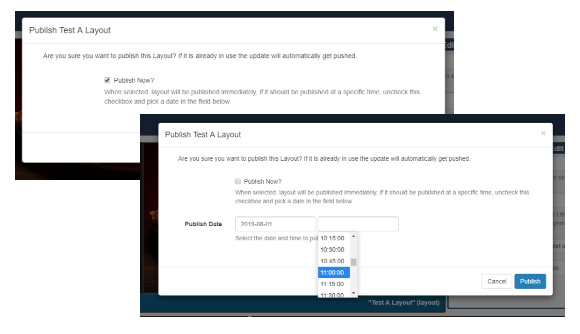 ...untick Publish Now and enter the Publish date and time.
Your Layout will now only be made available to the Player at the time you have specified!
More
Read more from the blog
More
Read more from the blog