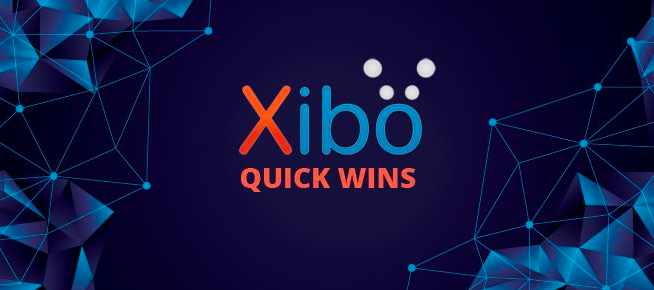 Set Expiry Dates on Media files on upload!
In the last blog of our quick win series we looked at Video File Thumbnails. This edition takes a look at setting expiry dates to media files directly on upload to a Layout in Xibo v3.
---
New for v3, set Expiry Dates when uploading Media files directly to Layouts!
On adding a file based Widget, the uploader will open which now includes a checkbox to Set Expiry Dates...

...which when ticked allows you to set Start and End times...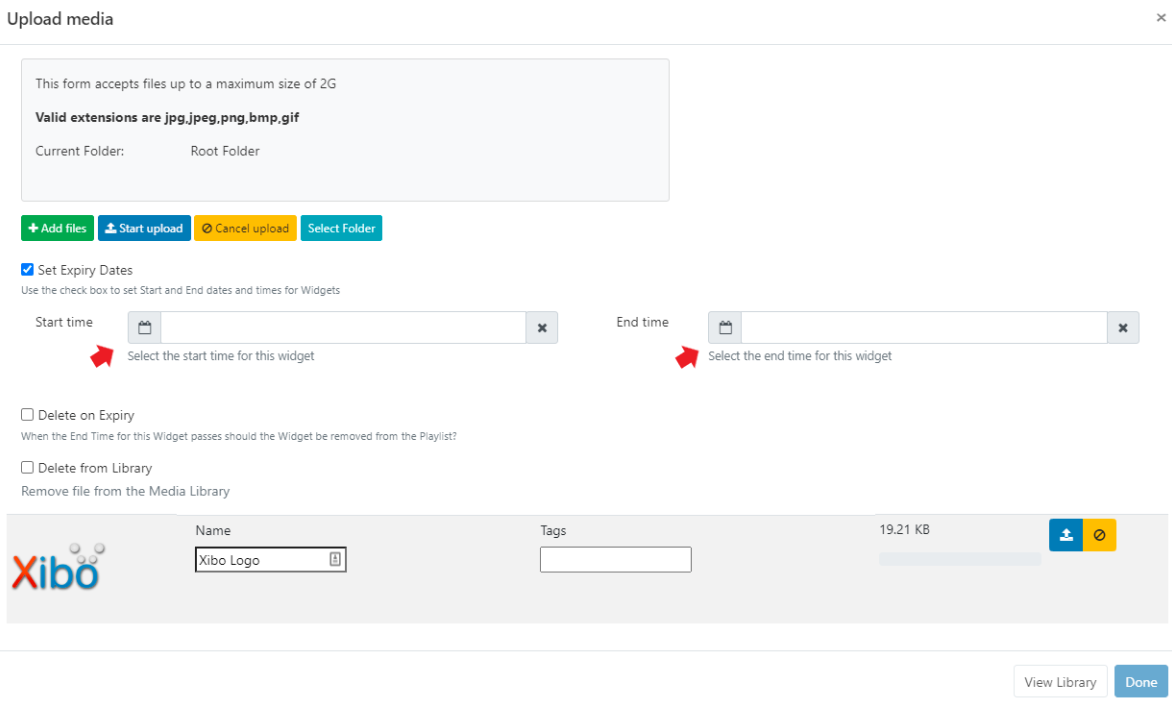 ...as well as additional options to Delete on Expiry and Delete from Library.
Use the Start Upload button to bulk upload all added files to have the same Expiry Dates set or upload individually using the upload button at the end of each row and amending the Start and End times prior to upload!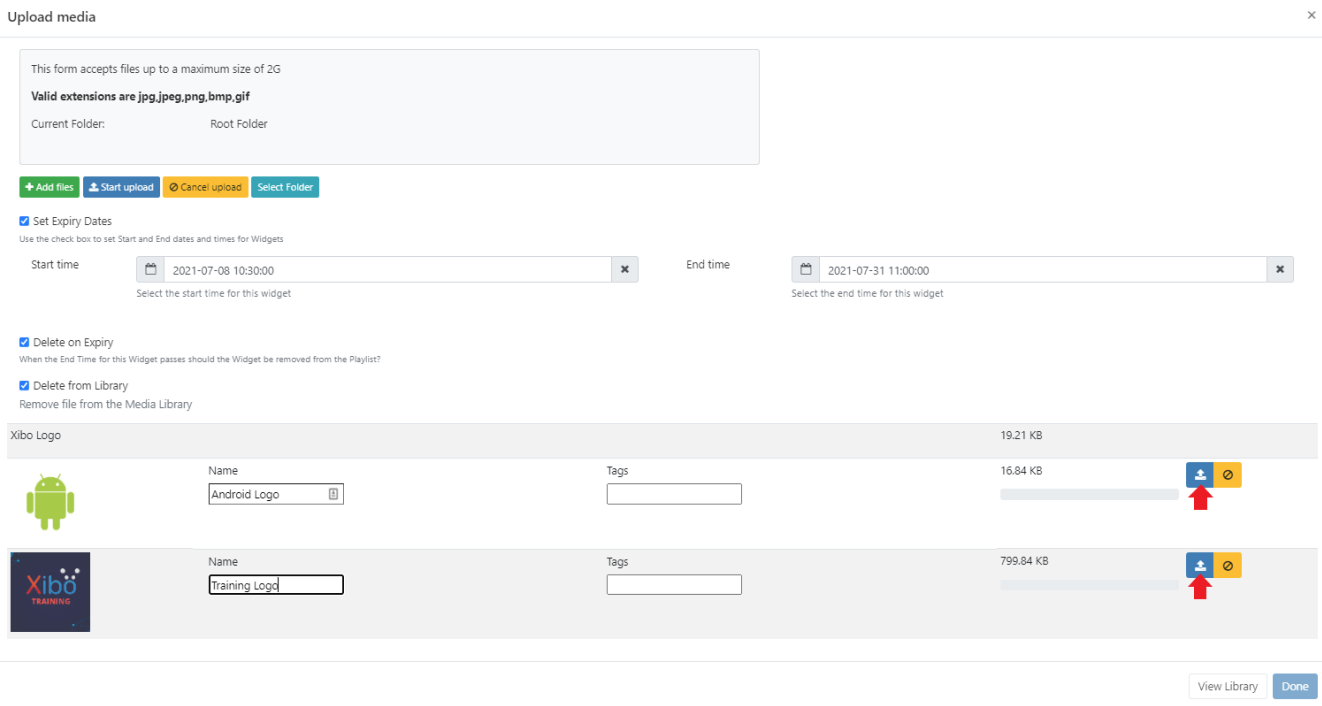 Take a look at all our available Widgets here
Comming next...an introduction to Features and Sharing!
---
Have you yet to upgrade to the latest version of the Xibo CMS? Take a look at our Xibo v3.0.2 Release notes and upgrade today!
More
Read more from the blog
More
Read more from the blog