Using Webkey with Xibo for Android Remote Management
If you run a network of digital displays, you'll likely find that there are times where you might want to interact with them, perhaps to change system settings or to install software updates.
Digital signage player devices are often tucked away out of sight and out of reach, and so having a means to remotely control those from a distance can be a huge time and money saver in the long run.
One such solution for Android devices comes from Webkey. Webkey is a separate Android application which you can install on your device, and it allows remote access to view and control the device as if you were using a local keyboard and mouse. There are some limitations if your device is not rooted.
We've tested Webkey with the DSDevices DSCS9 Android device and we liked it alot! So much so that from Xibo CMS version 2.3.4 onwards, we've provided a quick and easy way to directly remote control your Android devices using Webkey from the Displays page of the CMS. If you do decide that Webkey is for you, then read on as there's a discount code below!
Getting up and running with Webkey and the DSCS9 is quick and easy.
First visit the Webkey website and open an account there.
Once you have an account, log in and you'll be prompted to pair your first device: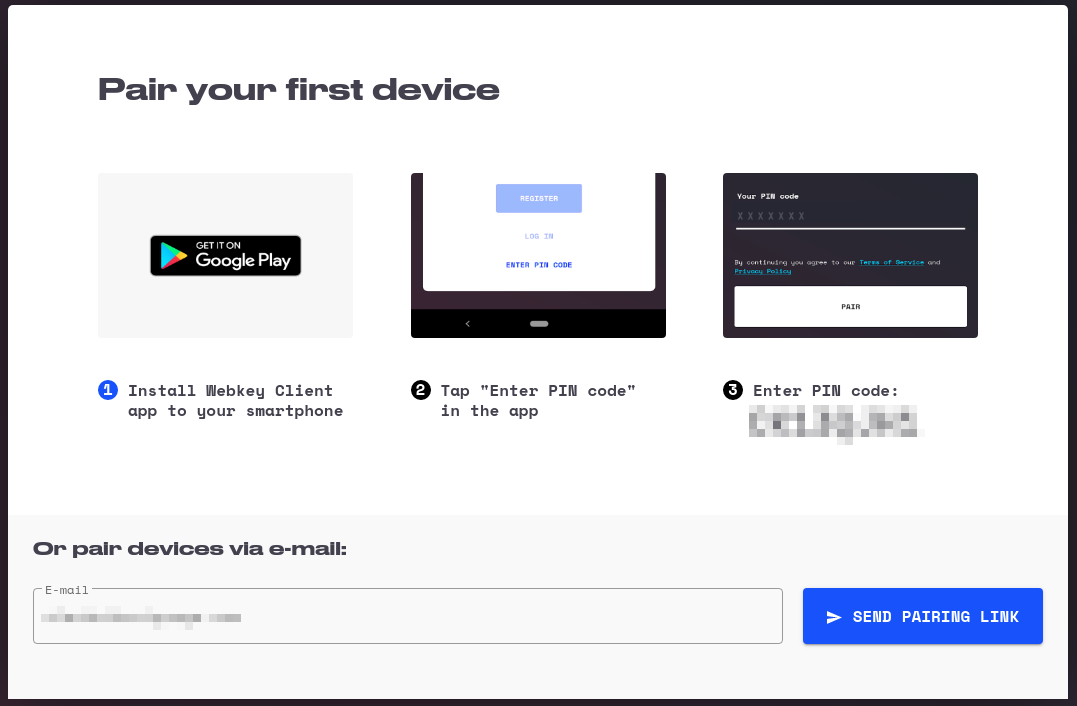 Note in the right hand side the PIN code for your account.
Now we'll download the Webkey APK and install it on our device.
You could do that by saving the APK on to a USB stick, or directly downloading the APK on the DSCS9 using the web browser.
Once installed, open the Webkey app and it will present you with some options. Choose the Enter PIN code option, enter the pin you noted earlier, and then choose PAIR.
You'll next be presented with some permissions options to control which functions of Webkey you want to be enabled. Enable at least Screen Mirroring and File Transfer, but you may also wish to enable GPS location if your device has a GPS. Finally click Done.
You should see your device appear in the Webkey dashboard.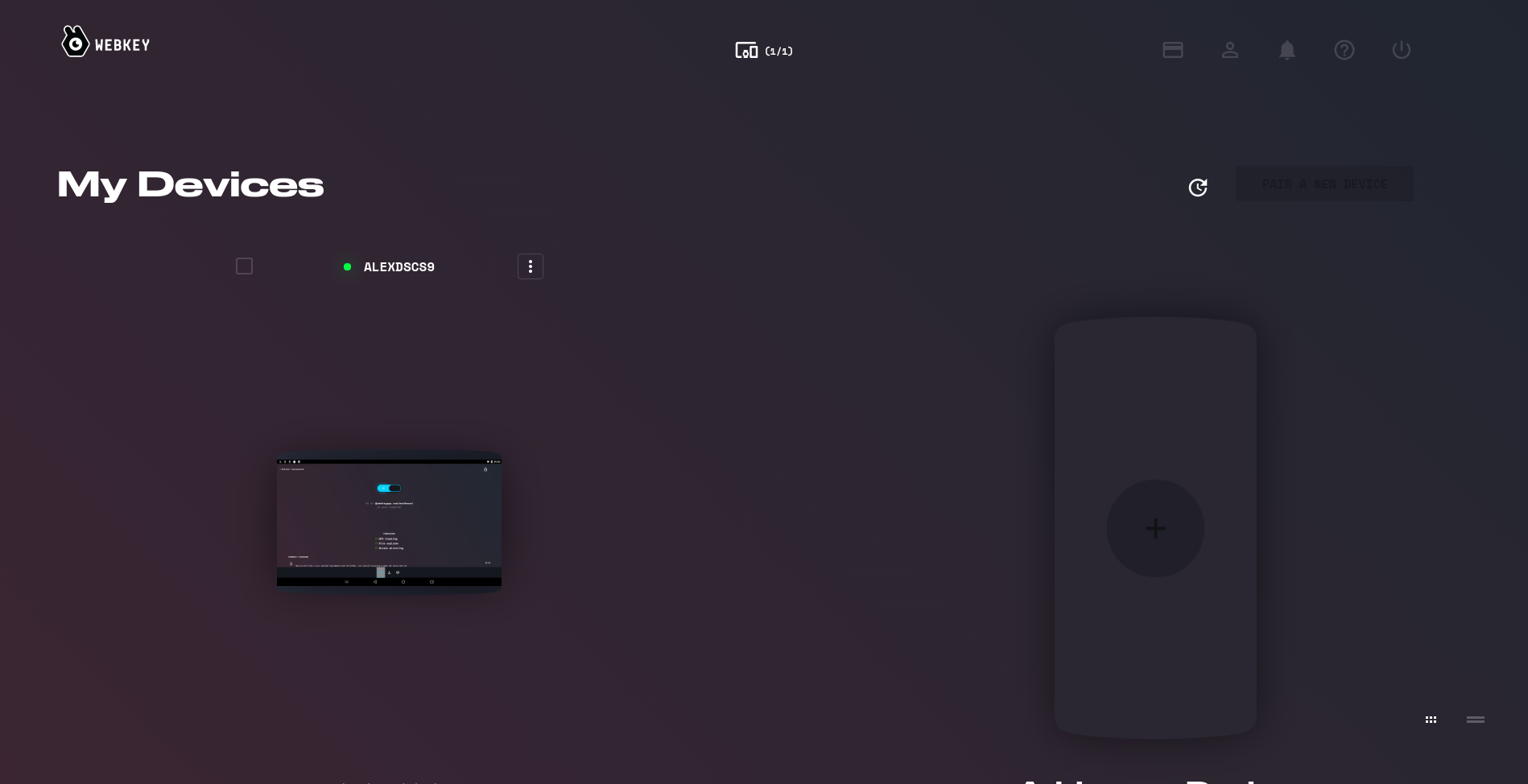 You can click on a device to remote control it directly.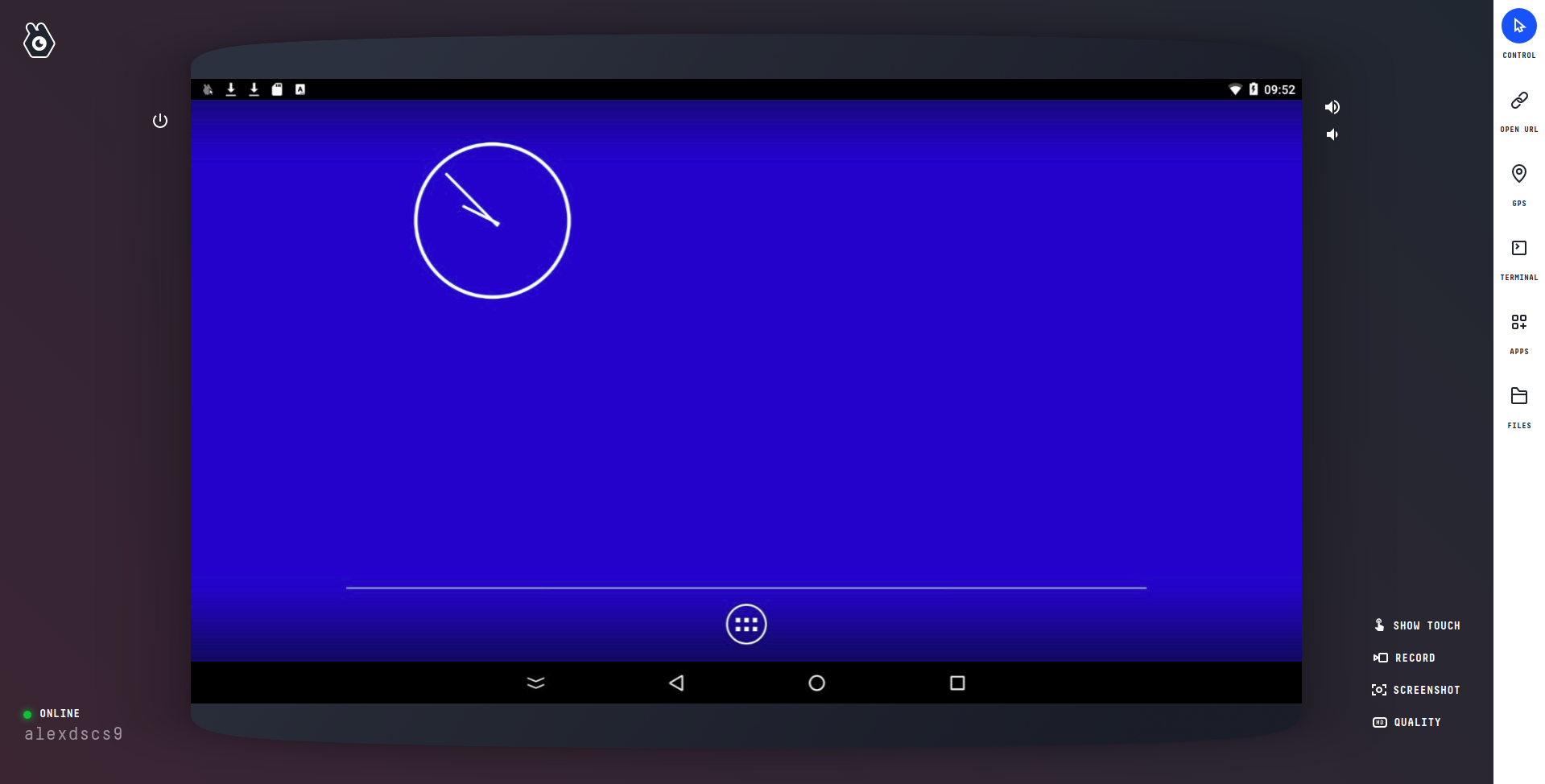 There's also options to transfer files back and forth, or to see the GPS location of the device if you enabled that.
So now wouldn't it be nice to be able to directly launch that remote control from within the Xibo CMS? We thought so too, so from Xibo CMS 2.3.4 onwards, you can enable an option to show a Webkey link on the Displays page of the CMS.
To do that, first open the Screen Mirroring function for your device inside Webkey. You'll see that in your web browser's URL bar there's an address that ends with publicid= and then some letters, numbers and hypens.
So for example if the address was https://webkeyapp.com/mgm?publicid=ba847f0f-bbd7-4a66-bfc8-d0cf42f06de8, you'd highlight ba847f0f-bbd7-4a66-bfc8-d0cf42f06de8 and copy it to your clipboard.
Then go in to your Xibo CMS and go to the Displays page. Find the same device in your list of Displays, and edit it.
On the Remote tab, paste the letters and numbers in to the Webkey Serial field, and then click Save.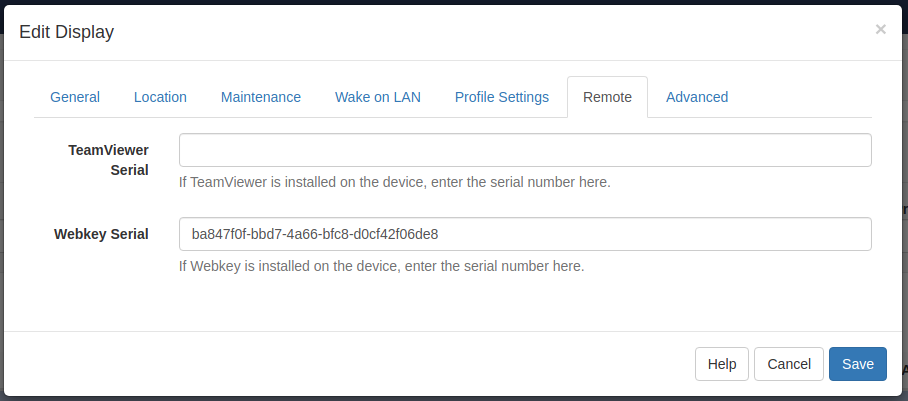 Now when you go back to your list of Displays, you'll see a Webkey icon next to each Display you've entered a serial for. Clicking on the Webkey icon will directly launch your Webkey directly in to that specific device (assuming you are logged in to the Webkey dashboard already).


If you're using Webkey commercially or you have more than one device then you'll need to purchase a subscription from Webkey.
You can do that at any time from your Webkey dashboard by clicking the Upgrade button at the top right of the screen.
Webkey have various plans to suit the number of devices you have.
You can save 5% from your subscription cost by entering the code XIBO5 in the Referal key box at checkout.
Xibo Signage Ltd does receive a small commission where you use our referral code.
More
Read more from the blog
More
Read more from the blog