2.3.0-alpha Released
We are pleased to announce the release of our first development preview for the 2.3 version of Xibo. The codename for this version is "Wolf".
14P/Wolf is a periodic comet with an orbital period of 8.74a (Julian years). Max Wolf (Heidelberg, Germany) discovered the comet on September 17, 1884. It is particularly interesting as its perihelion and orbital period change due to the influcence of Jupiter.
2.3.0-alpha is a development preview only and should not be used in production. You can upgrade to this release from 1.8/2.x series.
Layout Designer
The version 2 Layout Designer that was introduced in 2.0 received mixed reviews from users. The majority adapted to the changes and appreciated the new workflow, but we found that some of our users have not been able to upgrade from 1.8 because the new designer did not fit their workflow. We have listened to all feedback presented and have already made small improvements in 2.1 and 2.2 to act as a stop-gap whilst making the larger changes.
Xibo 2.3 represents a larger set of improvements which brings the designer workflow more inline with how they were and hopefully fixes the issues for all users.
We have designed a simplified view with 3 elements instead of 4: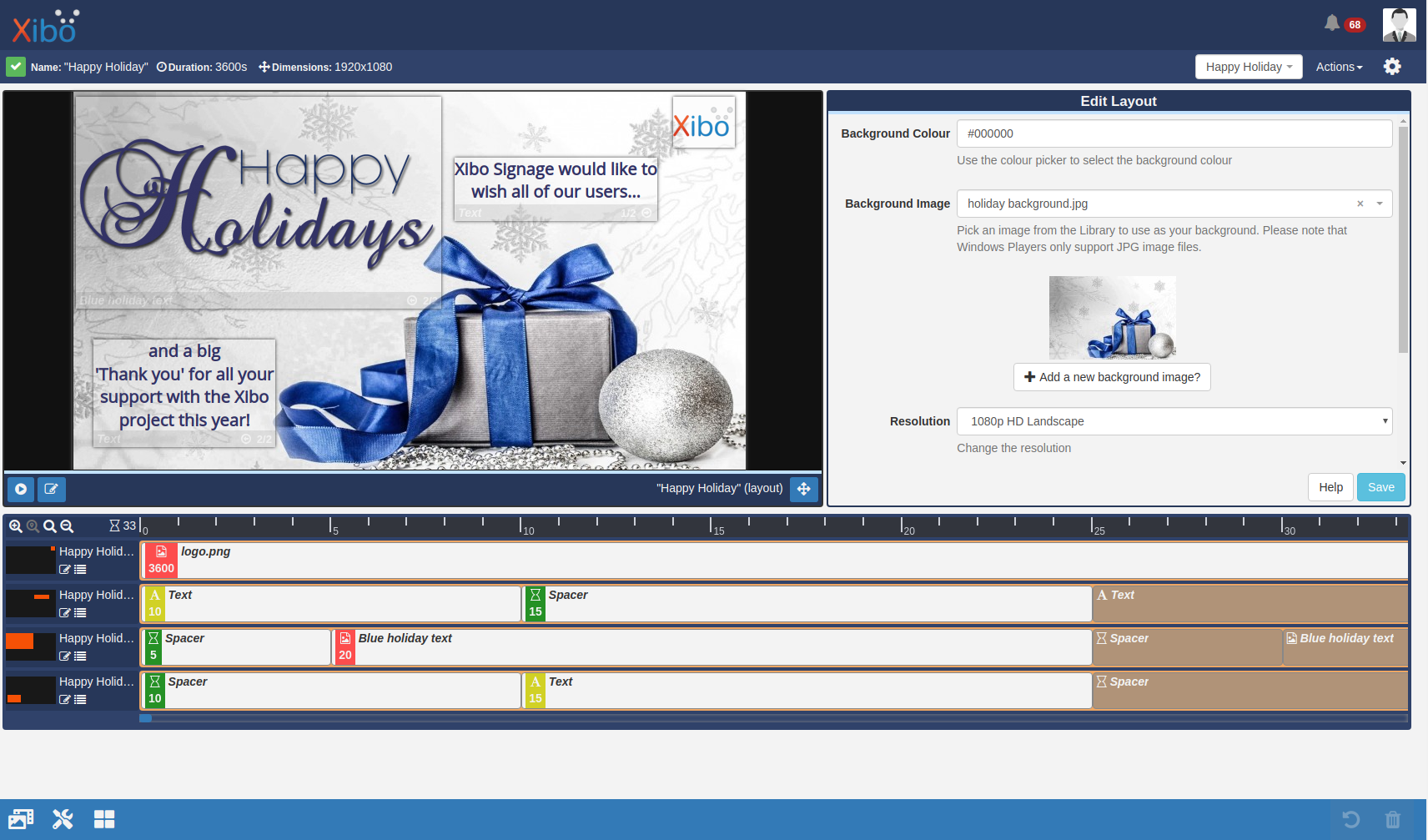 The top left designer window now operates in a similar manner to 1.8. You can view the contents of each Region with the preview arrows and in Edit mode you can drag/drop and add Regions.
The timeline has been reorganised to provide a clearer view of the play time of each Widget along with an overview of where the Region is situated on the Layout. You can also open a Playlist editor for each Region should you wish to edit those entries vertically in a similar interface to 1.8.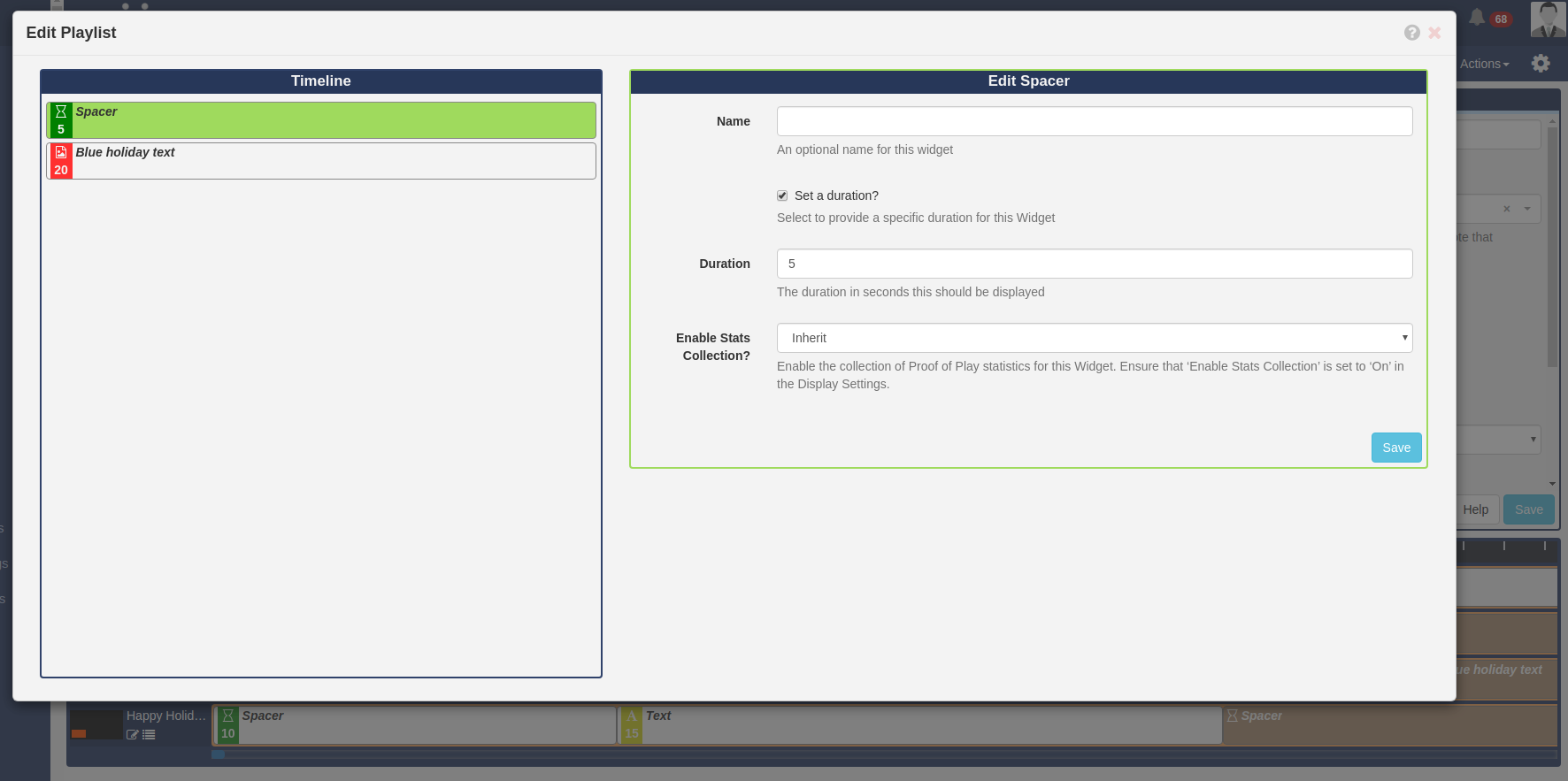 The Library search has been redesigned as a popup window with tabs where you can add a single or multiple items to any point in a Regions Playlist.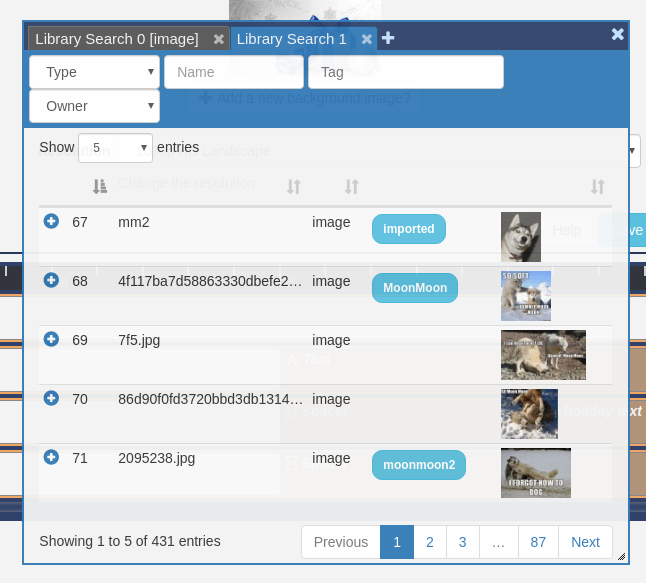 The Widget Toolbar has been redesigned to take up less space and to allow each user to add favourites for their most used Widgets so that they appear at the start of the list:

In addition we have gone over the user experience to improve the position of the buttons, and to make workflows operate with as few clicks as possible.
Playlist Manager
We have introduced a Playlist Manager dashboard which gives a user a simpler user interface to manage Library content on a Playlist.
An administrator configures a Sub-Playlist Widget to have one or more Playlists which the Playlist Manager User has permissions to edit, the dashboard will show them the number of Spots that has been configured and allow them to add/replace and optionally remove those items.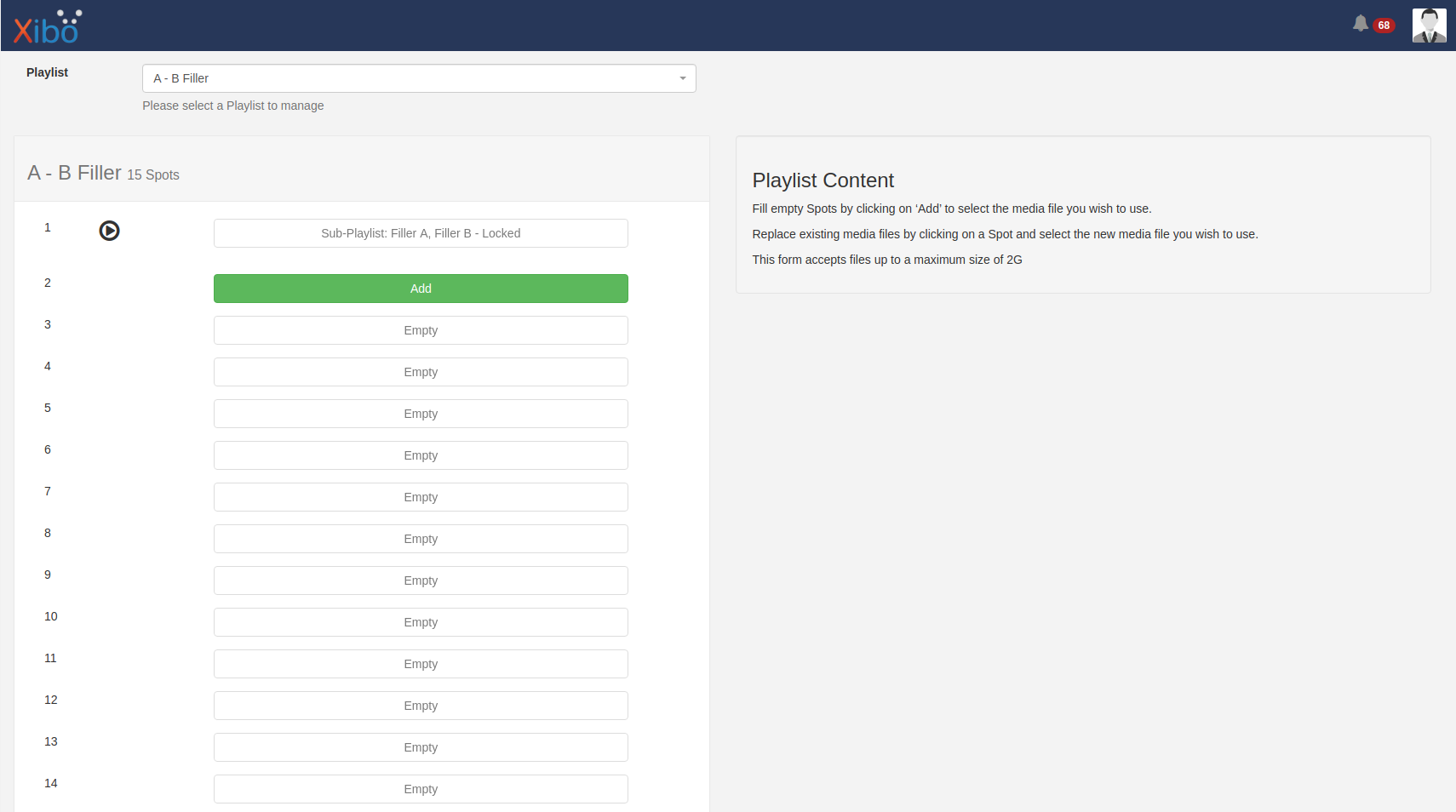 Scheduling
We now support Geo-Scheduling such that each event can optionally have geo-data associated with it. Player support for this feature will be added over the coming releases.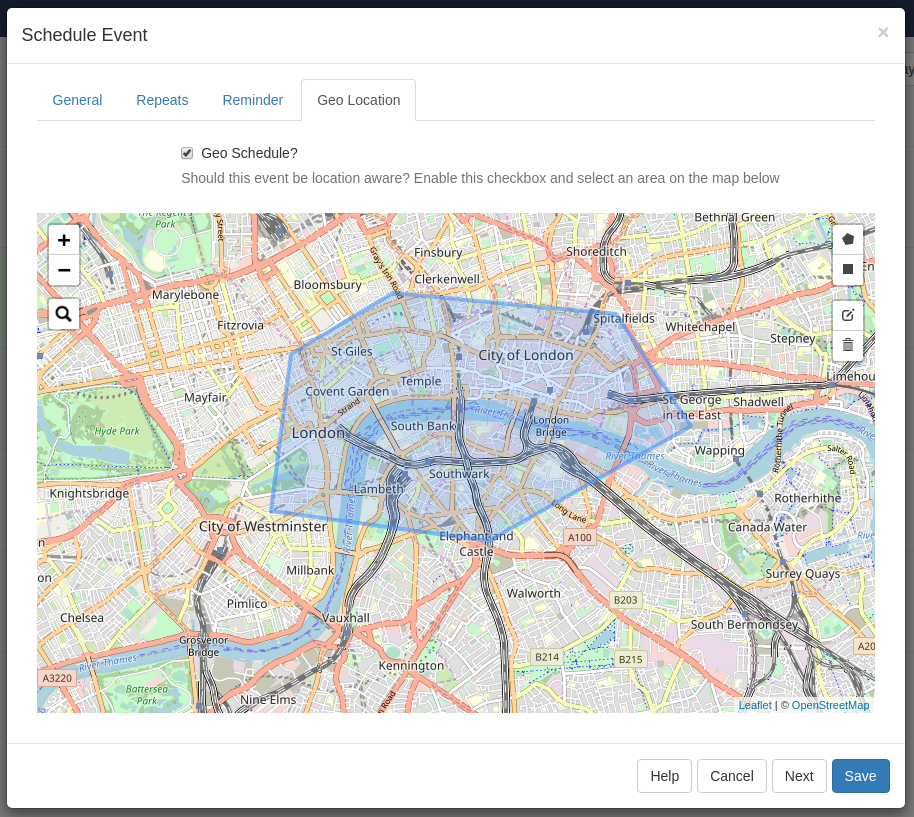 Also, you can now delete a single occurence of a repeating Schedule Event.
Docker update
We have updated the base image for our Docker containers to Alpine 3.11 and PHP 7.3.13. This brings us continued security updates and support for the operating system and PHP.
The XMR container has also been updated with the latest Alpine 3.11 and XMR release-0.8 has been pushed into Docker Hub.
Download
We're making this alpha available for people to try using our recommended installation method, Docker. We will be providing release files for the stable 2.3.0 release for those of you running without Docker in due course.
Changelog
Future development
Our immediate development work will be to prepare a 2.3.0-beta release which will add more polish to all the features we've put in 2.3 so far. We will also be responding to your feedback and any bug reports.
Beyond 2.3 we've begun planning 3.0, which will focus on architecture changes, material design and later in 3.1 interactive signage.
More
Read more from the blog
More
Read more from the blog