Notifications
Display Notification data anywhere on a Layout using Elements.
Notification Elements
Elements are available for selection when adding the Notification Widget to a Layout to give Users more control over what components of Notifications to use and where they can be placed.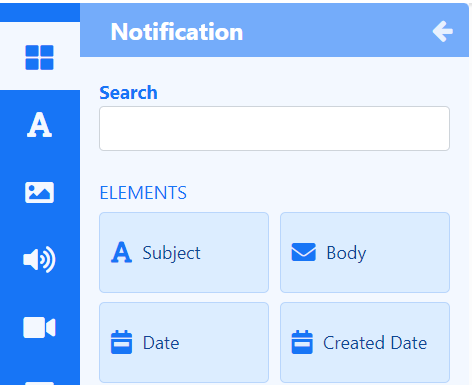 Each Element has a set of configuration options in the Properties Panel. Control how items should be cycled by specifying a Data Slot to use for each of the added Elements. Data Elements can be further complimented by adding Global Elements to add shapes and text which can all be put into an Element Group for easier configuration and positioning.
Overview
Update Elements with new Notifications by creating them in the Notification Drawer
Update content without accessing Layouts.
Specify a maximum age in which to show messages.
Set a duration to apply to each individual message.
Apply a number of items to show.
Content for this media is cached by the Players for off-line playback.
Next…