Power BI Authentication Setup
Power BI Authentication Setup
The Xibo Dashboard Service does not support Microsoft Authenticator as a two factor method for the Power BI Xibo Dashboard Service authentication. This guide will take you through the required steps using the Authenticator App to obtain the secret key required for configuration to enable the Power BI Dashboard.
First go to https://mysignins.microsoft.com/security-info

Click Add sign-in method
Select Authenticator App from the Add a method form: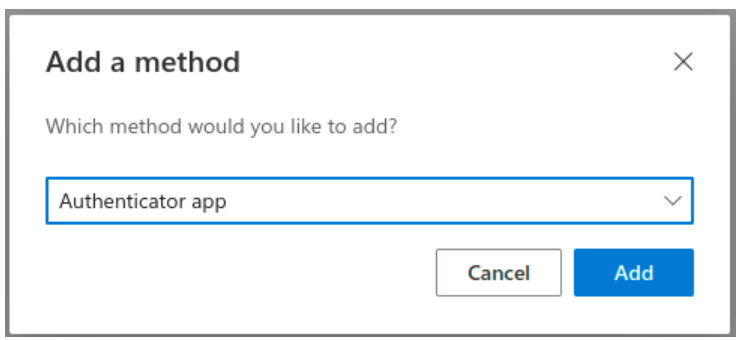 The Microsoft Authenticator box will open.
Select the bottom option I want to use a different authenticator app:

Click on the "Can't scan image?" text to reveal the Secret key.
Copy this key for later to enter into the Second Factor secret field when at the Configuring the Power BI connector stage.
Next scan the QR code using Google Authenticator, Microsoft Authenticator or similar and click Next.
Complete the setup by entering the 6 digit code as shown on your chosen authenticator app.
On returning to the Security Info page at https://mysignins.microsoft.com/security-info, ensure that no other sign in methods are enabled!